The Intermodalist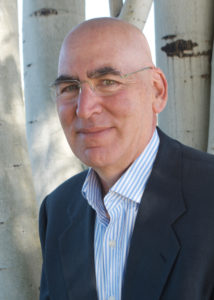 Larry Gross is a thirty-seven-year veteran of the freight transportation sector. He is the President of Gross Transportation Consulting of Durango, CO, an independent consulting practice specializing in freight transportation matters. He is the author of "Land Lines", a monthly column in the Journal of Commerce. He is also the author and creator of the "Intermodal Update", an analytical newsletter covering the intermodal sector.
Larry is an acknowledged expert on intermodal matters who makes frequent appearances before the transportation community. He has played a key role in the creation of educational content at the IANA Intermodal Expo for the past four years. He enjoys teaching and has authored business case studies for use in the IANA Academic Challenge competition at the University of North Florida as well as the IANA Expo Academic Challenge.
Prior to starting his consulting practice, Larry enjoyed a long career in intermodal equipment development and sales. He is the individual most closely associated with the innovative RoadRailer intermodal system, an organization that he headed for over a decade.
He holds an MBA from the Harvard Business School and a Bachelor of Science in Arts and Design from MIT.
He splits his time between New Jersey and Durango CO and enjoys the special qualities of each location.
Additional Resources
We work with notable transportation experts from across the industry to help add depth to our product offerings.
Our collaborators include:
Noel Perry of Transportation Futures
Jason Hilsenbeck of Loadmatch.com and Drayage.com
Rick LaGore of Intek Logistics