Intermodal In Depth Newsletter
Intermodal In Depth offers a timely and comprehensive look at the latest intermodal data and what it means. Published monthly, Intermodal In Depth provides detailed statistics and analysis, offering insights ito the latest trends in intermodal.
Appearances and Speeches
Timely, in-depth analysis of the latest freight trends presented in a lively and entertaining manner. Clear, thorough and relentlessly objective, Larry can provide your meeting or team with a complete, concise picture of the latest intermodal, truck and maritime trends.
Projects and Analysis
Custom in-depth analysis of intermodal issues, including equipment sectors, market, truck competitiveness, terminal siting and more.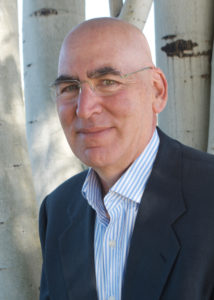 The Intermodalist
Larry Gross is a 37-year intermodal veteran with experience in all aspects of the sector. 
Journal of Commerce: Recent Land Lines Columns
Pictures of the Day
Believe it or not, there's more to life than intermodal! Sign up to receive a picture of mine in your email inbox each morning. Two flavors – Trains and Scenery. Free! Click one of the images below to learn more.